Sleep smart! DermaTherapy® bedding is engineered with advanced fabrics to provide a cleaner, drier and hypoallergenic sleeping experience. Our scientists have created the only patented and FDA-cleared bedding available and continue to innovate solutions for those who live with menopause, pressure sores, and various skin conditions that hinder the ability to get a good night's rest. For the first time, real beauty sleep isn't just a dream.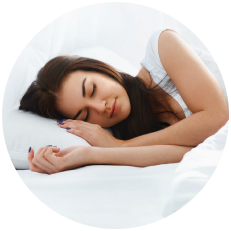 Money-Back Guarantee
Feel the difference or get your money back, Precision Fabrics Group will accept a return within 30 days from date-of-purchase. See the FAQ page for more detailed instructions.
Precision Fabrics Group is a company of scientists and engineers whose mission to create the most technologically advanced fabrics for aerospace, industrial, military, healthcare and clean room environments has resulted in the most skin-friendly, comfortable bedding available. The heat and moisture management technology woven into DermaTherapy fabric is a difference you can feel. Learn how the only FDA-cleared linens can help you get your 8 hours below.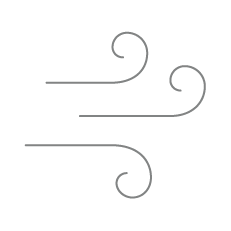 Drier
DermaTherapy fabrics wick away moisture and keep you drier throughout the night.
Cooler
DermaTherapy fabrics are cool to the touch and, through the use of unique micro-fibers, keep you from getting too cold or too hot.
More Comfortable
DermaTherapy fabrics are clinically proven to reduce itching and irritation for increased comfort, improved skin health and quality of sleep.
Cleaner
Unlike traditional cotton sheets, DermaTherapy fabrics release soil and, when washed, produce cleaner sheets every time.
High thread counts lead to stiffer and harsher fabrics, especially when it comes to cotton. Traditional cotton bedding is also harder to clean, produces more lint, collects allergens, retains moisture and causes skin-irritating friction. DermaTherapy fabrics provide a cleaner, hypoallergenic, drier and smoother lint-free sleep surface, allowing your skin to get the rest and treatment it needs.